Chet Babla, Vice President, Automotive, Arm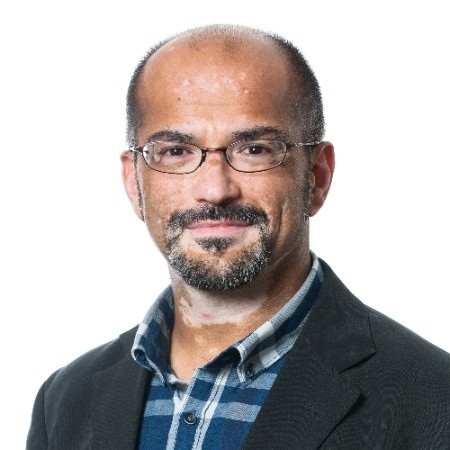 Chet leads a team focused on delivering the safe, scalable technology required for current and next-generation automotive applications. Chet has worked in the semiconductor industry for over 25 years in a variety of technical and commercial roles, including advising the UK government on its ICT trade and investment strategy.
---
Colin Barnden, Lead Analyst at Semicast Research, EE Times "Seriously Skeptical" columnist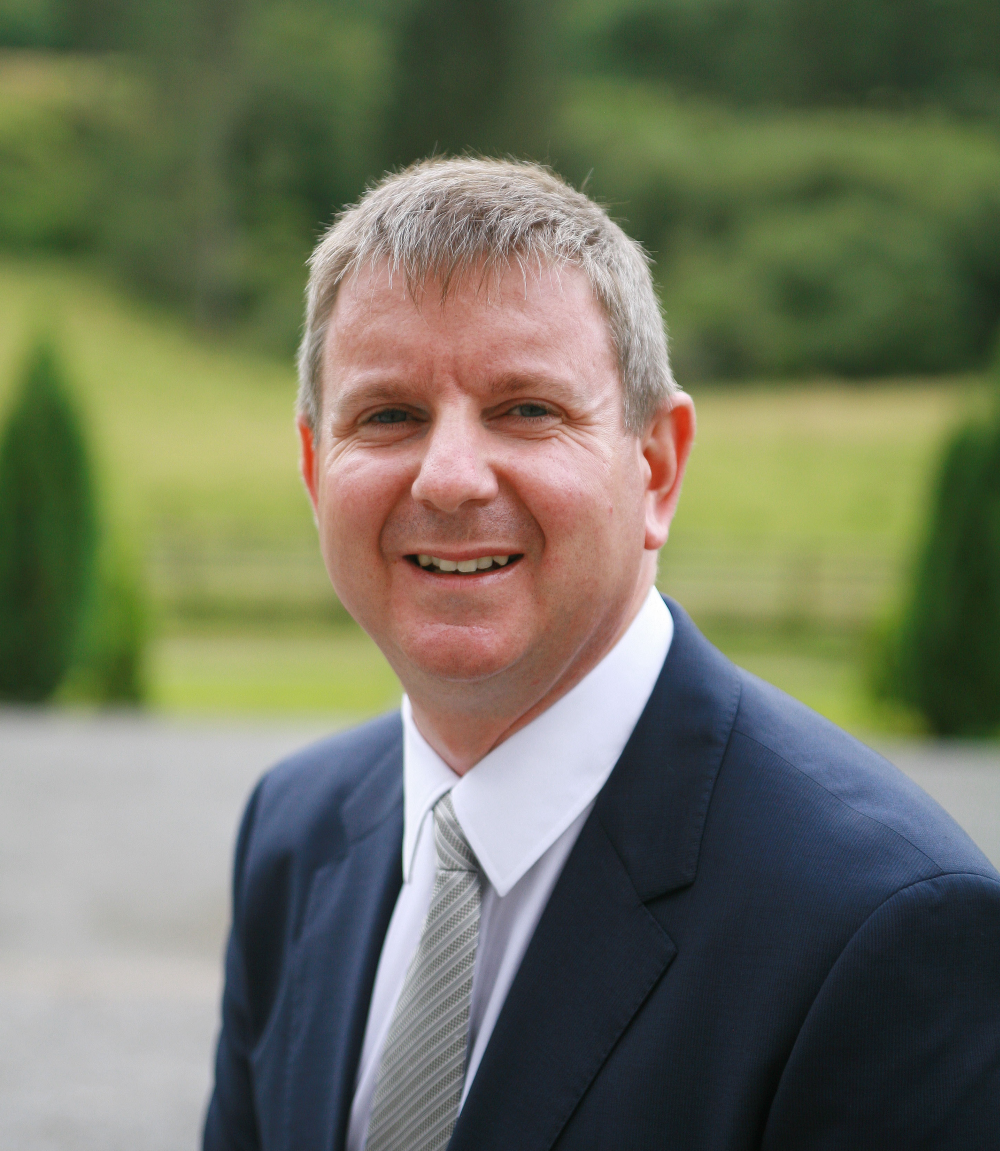 Colin Barnden is principal analyst at Semicast Research and has over 25 years of experience as an industry analyst. He is considered a world expert on market trends for automotive vision-based driver monitoring systems (DMS). He holds a B.Eng. (Hons) in Electrical & Electronic Engineering from Aston University in England and has covered the automotive electronics market since 1999.
---
Anup Bhalla, VP of Engineering, UnitedSiC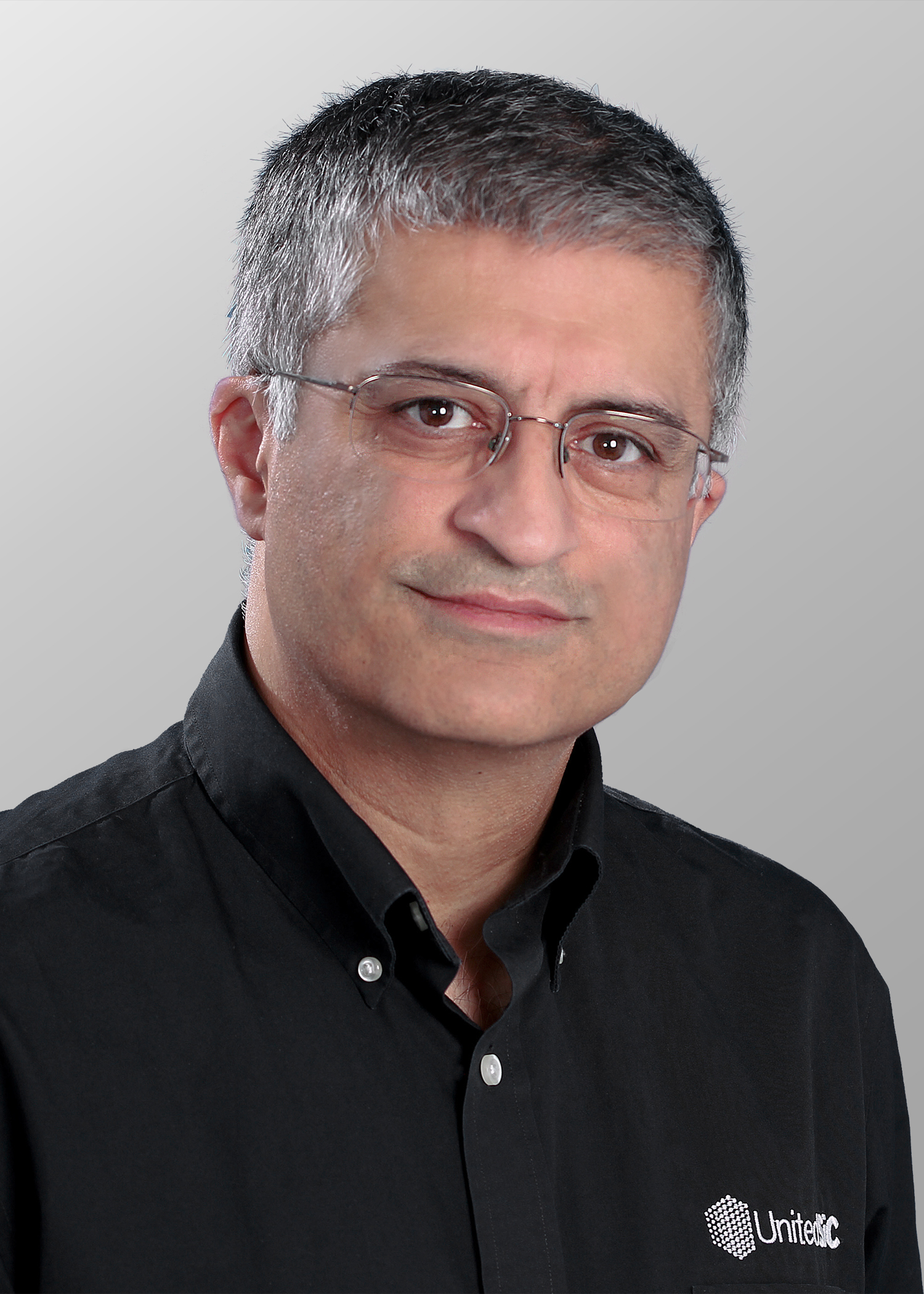 Anup oversees all product development at UnitedSiC and became an investor in the company when he joined in 2012. Prior to joining UnitedSiC, Anup held various product development and marketing positions at Alpha & Omega Semiconductor, of which he was a co-founder. He is the author or co-author of nearly 100 patents through his career at Harris, Vishay Siliconix, AOS, and UnitedSiC. He received his bachelors' degree from the Indian Institute of Technology, Delhi, and his Ph.D. from Rensselaer Polytechnic Institute, both in Electrical Engineering.
---
Doug Burcicki, Sr. Director, Global Automotive and Heavy Equipment Integrated Electrical Systems Division of Siemens Digital Industries Software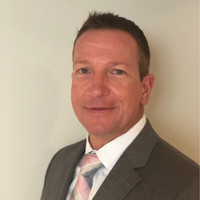 Prior to joining Mentor in early 2018, Burcicki was vice president of Yazaki North America, where he held several management roles during his 24 years of service. He holds a Master's in Automotive Engineering from Lawrence Tech University and a BSEE from Wayne State University.
---
Dilder Chowdhury, Director, Strategic Marketing, Power GaN Technology at Nexperia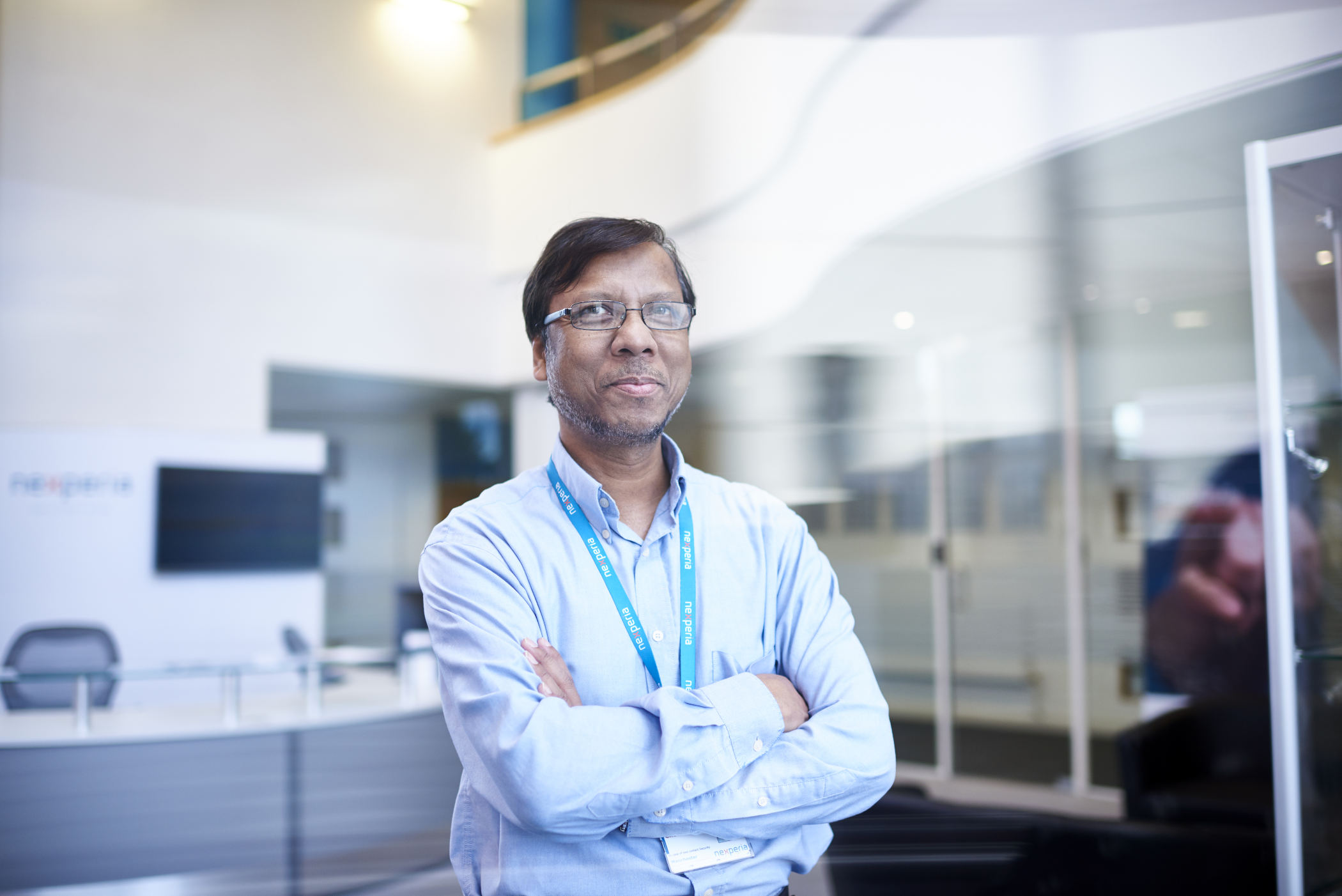 Dilder Chowdhury has worked in semiconductors for over 24 years, first joining Nexperia's Innovation team, then moving to Marketing and the role as Architect for Power GaN technology in Manchester. His current role is Director, Strategic Marketing for Power GaN technology. His job encompasses everything from device physics down to packaging and end-products, where Nexperia investigates and combines all the value that our company can add to the offering of GaN and GaN-related packages, products and modules. It is a strategic approach designed to bring the best without compromising the robustness and quality.
---
Caroline Chung, Senior Business Development Manager, Veoneer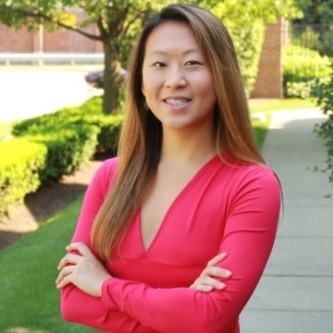 For the last two years Caroline has been responsible for Business and Technology Development - Driver Monitoring and Interior Sensing. Prior to joining Veoneer, she spent 8 years at General Motors, worked as the global lead engineer for cameras, a subject matter expert for active safety viewing domain and a lidar technical program manager.
---
Nick DiFiore, Senior Vice President & General Manager, Automotive, Seeing Machines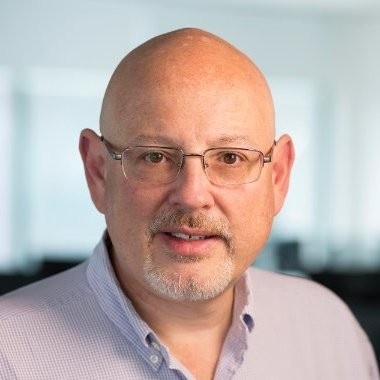 Nick is responsible for all aspects of the Seeing Machines automotive business, including strategy, growth and profitability. He has more than 30 years' experience in the automotive electronics sector, including product strategy/engineering, marketing and business development in automotive original equipment manufacturer (OEM) and Tier 1 and 2 semi-conductor companies. Before joining Seeing Machines in late 2016, Nick was Senior Director of Automotive at Xilinx, a programmable chip company. He helped build Xilinx from start-up to attracting annual revenues of over US$150 million by leveraging market growth in automotive infotainment and advanced driver assistance applications. Prior to joining Xilinx in 2005, Nick spent 20 years at Ford Motor Company – and automotive parts spin-off Visteon – in various global engineering/management roles, where innovations in the then-developing infotainment and telematics sectors earned him nine US patents, a Henry Ford Technology Award, and a Smithsonian Innovation Award. Nick holds a BSc in Electrical Engineering (Lawrence Technological University).
---
Filippo Di Giovanni, Wide bandgap Strategic Marketing Manager, ST Microelectronics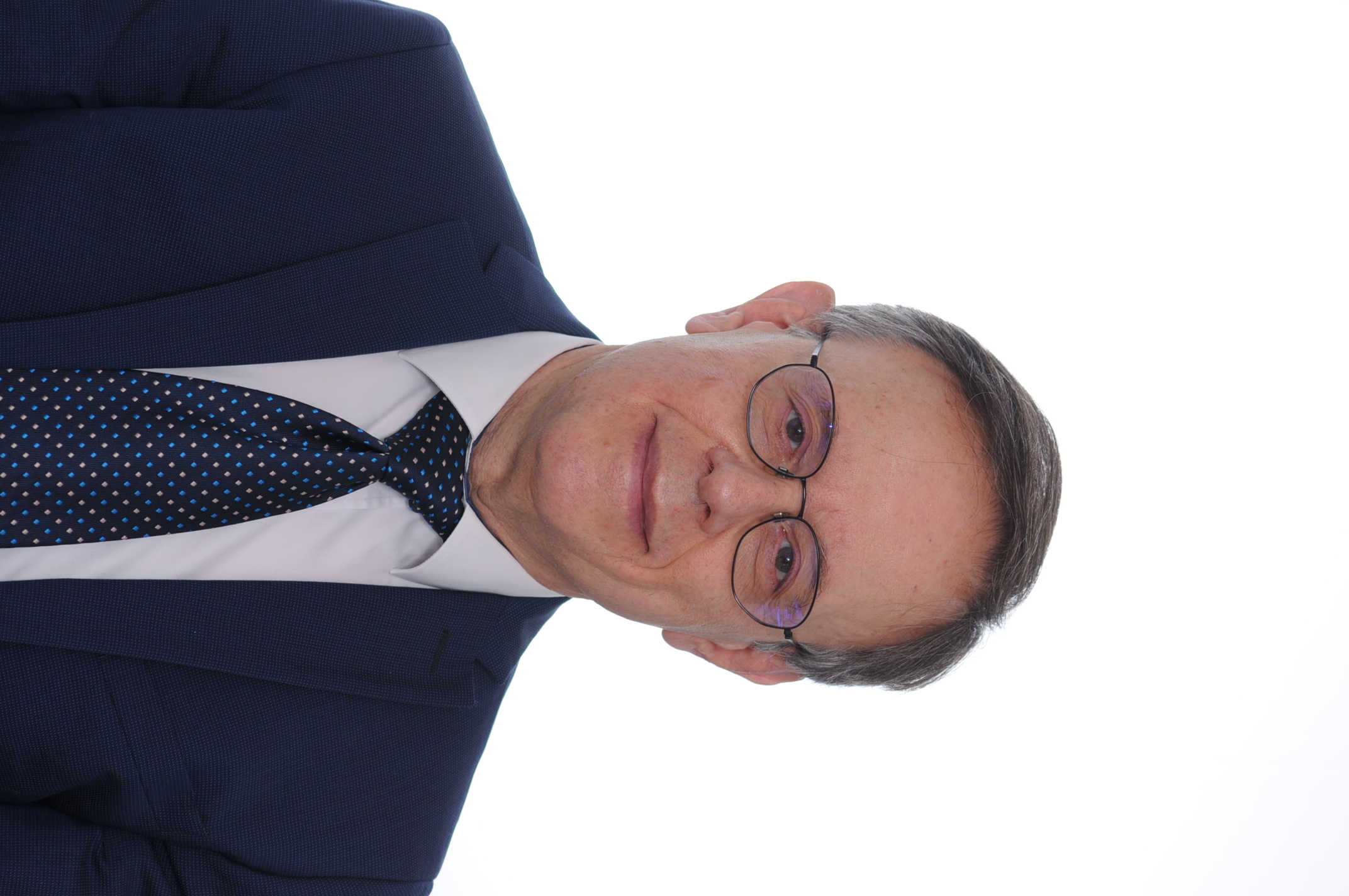 Filippo Di Giovanni is currently Strategic Marketing, Innovation and Key Programs Manager within the Power Transistor MACRO Division at ST, based in Catania, Italy. As Technical Marketing Manager, he helped to introduce the first strip-based MOSFETs, for both low voltage and high voltage, among the first in the power transistor industry. Starting from 2012, as BU manager he worked for the development of the first 1,200V silicon carbide (SiC) MOSFETs, which have enabled ST to become today undisputable market leader and one of the main suppliers in various fields of applications, including the growing EV (electrical vehicle) market. He is a member of an ST group handling the collaborative development of GaN-on-Si with ST's important industry partners.
---
Mike Doogue, Sr. VP, Technology and Products, Allegro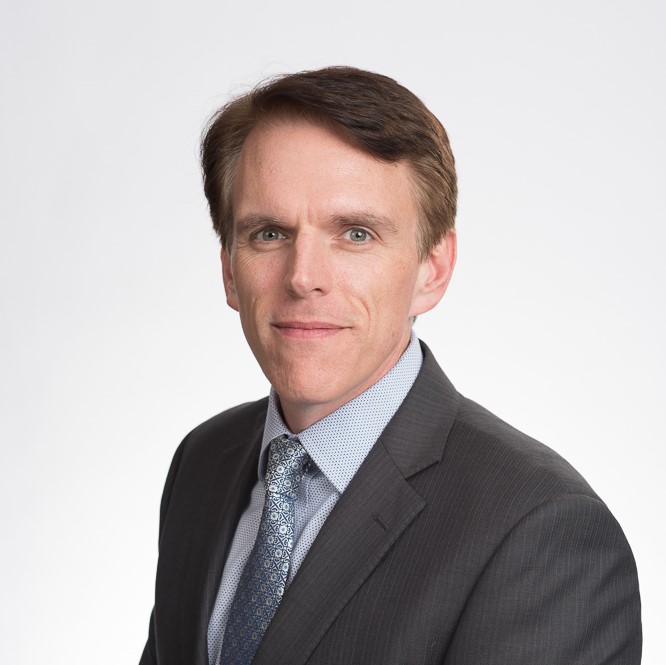 Michael Doogue, Senior Vice President of Technology and Products, joined Allegro in 1998 as a Design Engineer facilitating the development of Allegro's innovative speed and current sensor ICs. Since joining, Michael has enabled Allegro's disruptive technologies through his leadership roles as a Design Manager, Director of Strategic Marketing, Business Unit Director of Linear and Current Sensors and Vice President of Advanced Sensor Technologies. Michael earned his B.A. in Physics from Colby College, B.E. in Electrical Engineering from Dartmouth and completed the SEP program at the Stanford University Graduate Business School. He holds over 60 U.S. patents.
---
Andy Hanvey, Director of Marketing, Automotive, OmniVision Technologies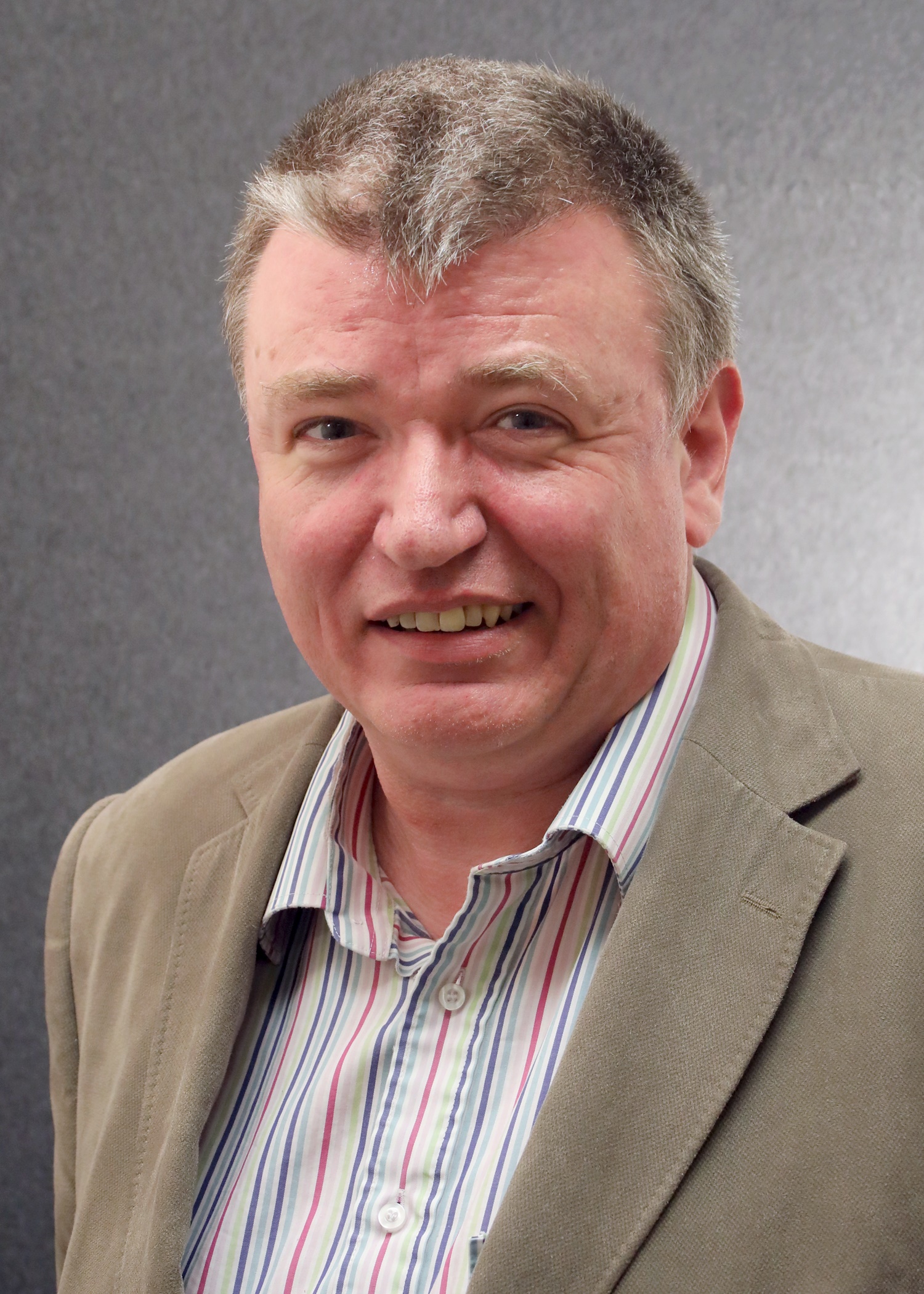 Andy Hanvey joined OmniVision Technologies, Inc. in October 2016 and is currently Director of Automotive Marketing. Andy is responsible for product and regional marketing for OmniVision's automotive segment. Prior to OmniVision, he worked at Andor Technology, Aptina Imaging and most recently with Imagination Technologies. With more than 25 years of experience in the semiconductor industry, he has held a number of positions in engineering, applications and marketing. Additionally, he has been involved in automotive applications for over 10 years. Andy holds an MSc degree in optoelectronics from Queens University, Belfast.
---
Alex Q. Huang, Professor, University of Texas, Austin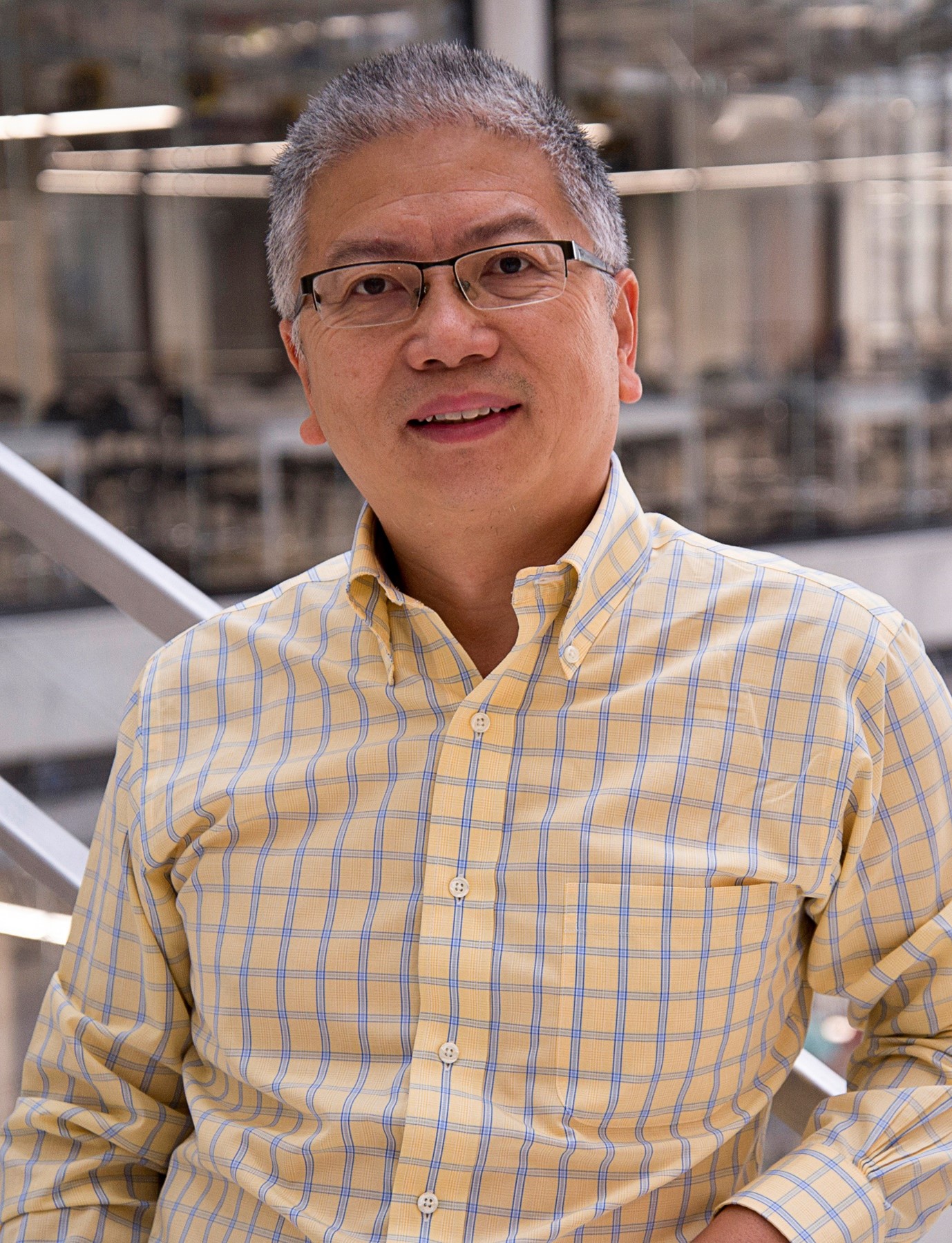 Alex Q. Huang received his B.Sc. degree from Zhejiang University, China in 1983 and his M.Sc. degree from Chengdu Institute of Radio Engineering, China in 1986, both in electrical engineering. He received his Ph.D. from Cambridge University, UK in 1992. He was a professor at CPES Virginia Tech from 1994-2004. From 2004 to 2017, he was the Progress Energy Distinguished Professor of Electrical and Computer Engineering at NC State University where he established and led the NSF FREEDM Systems Center. Since 2017, he has become the Dula D. Cockrell Centennial Chair in Engineering at University of Texas at Austin where he directs the Semiconductor Power Electronics Center (SPEC). He has mentored and graduated more than 80 Ph.D. and master students, and has published more than 600 papers in international conferences and journals. He has also been granted more than twenty U.S. patents. He is the recipient of the NSF CAREER award, the prestigious R & D 100 Award, the MIT Technology Review's 2011 Technology of the Year Award, the 2019 IEEE IAS Gerald Kliman Innovator Award and the 2020 IEEE PELS David Middlebrook Achievement Award. Dr. Huang is a fellow of IEEE and National Academy of Inventors.
---
Egil Juliussen, former Director Research, Infotainment & ADAS at IHS Automotive, now an independent auto industry analyst, EE Times "Egil's Eye" columnist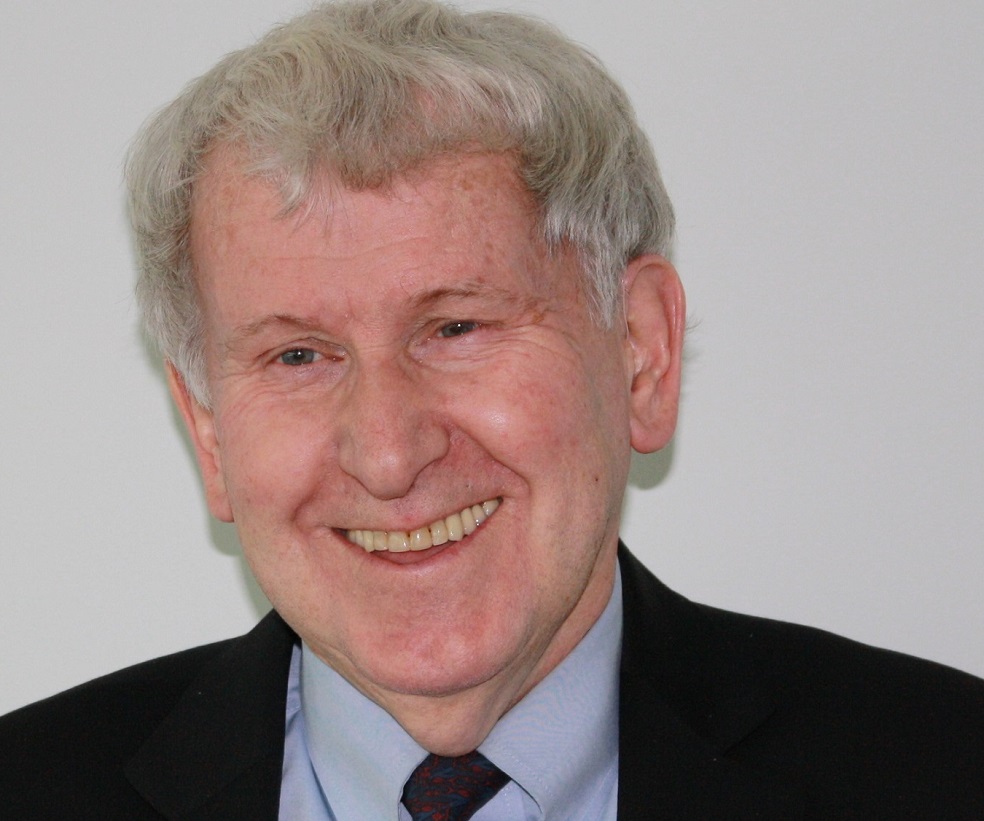 Egil has over 35 years' experience in the high-tech and automotive industries. Most recently he was director of research at the automotive technology group of IHS Markit. His latest research was focused on autonomous vehicles and mobility-as-a-service. He was co-founder of Telematics Research Group, which was acquired by iSuppli (IHS acquired iSuppli in 2010); before that he co-founded Future Computing and Computer Industry Almanac. Previously, Dr. Juliussen was with Texas Instruments where he was a strategic and product planner for microprocessors and PCs. He is the author of over 700 papers, reports and conference presentations. He received B.S., M.S., and Ph.D. degrees in electrical engineering from Purdue University, and is a member of SAE and IEEE.
---
Phil Koopman, Co-Founder of Edge Case Research, Associate Professor, Carnegie Mellon University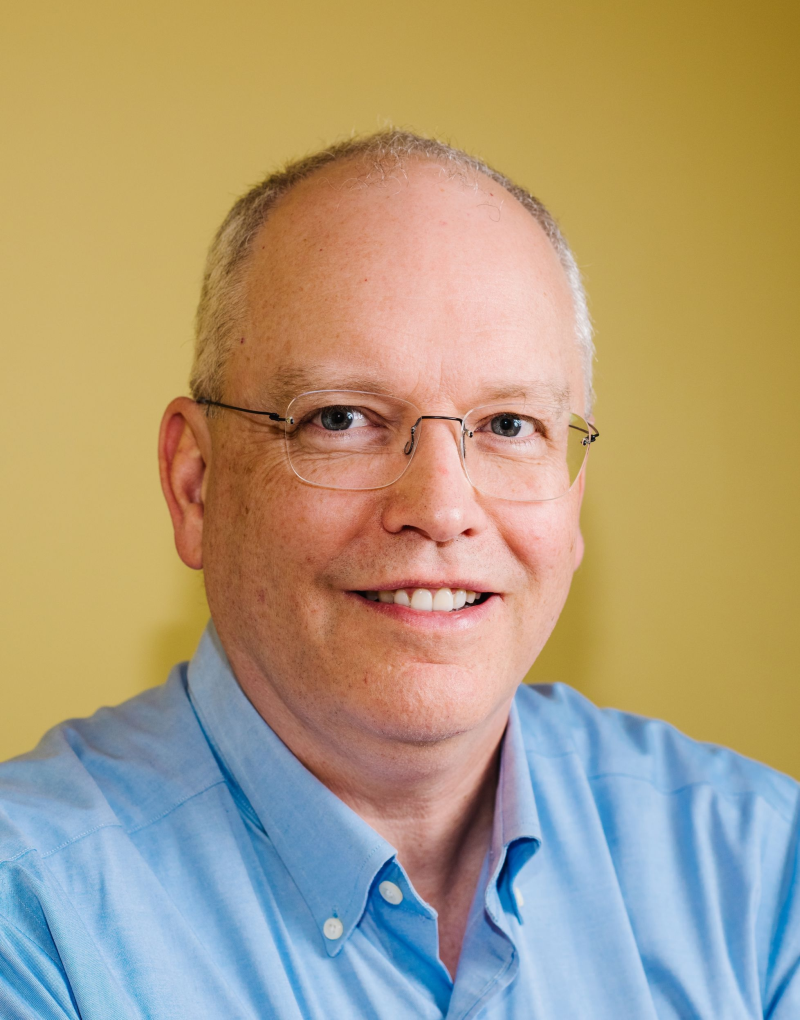 Phil is an internationally recognized expert on autonomous vehicle (AV) safety who has worked in that area at Carnegie Mellon University for over 20 years. He is also actively involved with AV safety policy, regulation, and standards. His pioneering research work includes software robustness testing and runtime monitoring of autonomous systems to identify how they break and how to fix them. He has extensive experience in software safety and software quality across numerous transportation, industrial, and defense application domains, including conventional automotive software and hardware systems. He is co-founder of Edge Case Research, which provides tools and services for autonomous vehicle testing and safety validation.
---
Mike Kultgen, General Manager, Battery Management Systems at Analog Devices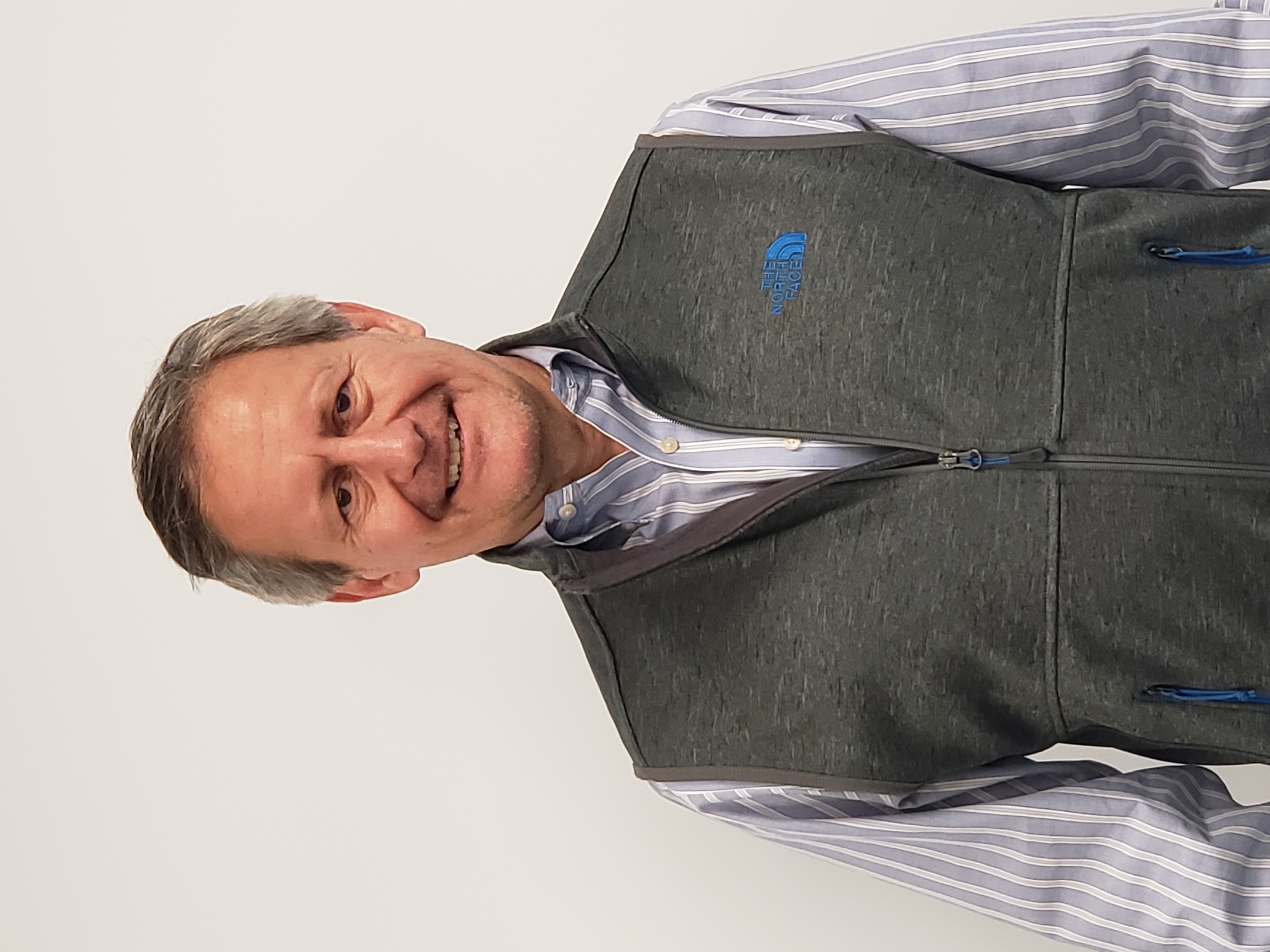 Mike Kultgen has been designing integrated circuits for automotive, aerospace, communications and industrial applications for 37 years. During his 24 years with Linear Technology and Analog Devices, Mike has contributed to over 45 products, including battery monitors, amplifiers, monolithic filters and silicon oscillators. Currently, Mike is General Manager for ADI's Battery Management products. He holds six patents for his work. Prior to Linear Technology and ADI, he worked for Ford and Motorola. Mike earned his BSEE from the University of Missouri and MSEE from the University of Texas - Arlington.
---
Phil Magney, Founder of VSI Labs

Phil Magney is an entrepreneur and automotive electronics expert with over 25 years' experience in active safety systems, automated vehicle technologies and telematics. Phil is the Founder and President of VSI Labs, a leading researcher and advisor on CAV technologies. He is the author of numerous reports and papers for industry trade publications, as well as a frequent speaker at global automotive conferences and symposiums. Phil is trained in ISO 26262 and has a practiced Functional Safety within the context of active safety (ADAS) and automated driving. He is an active member of SAE International and contributor to ITS International.
---
Ivo Marocco, Director of Marketing and Business Development - Battery Automotive Products for EV/HEV, Texas Instruments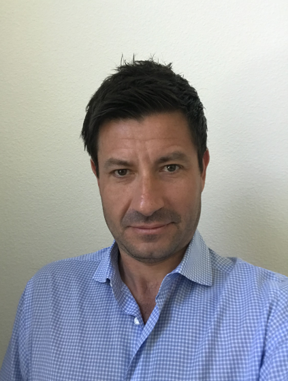 Ivo Marocco is director of business development and functional safety for battery automotive products in HEV/EV at Texas Instruments. Prior, he was sector manager of TI's battery fuel gauge products, where he focused on single-cell Li-ion battery gauging techniques and evaluation tool development, and a systems and applications manager for TI's clock and timing devices. He holds a Bachelor's in Electric Engineering from the University of Saarland, Germany and a Master's in Electronic Engineering from the Politecnico of Bari, Italy.
---
Mark Münzer, Vice President Innovation & Emerging Technologies at Automotive High Power, Infineon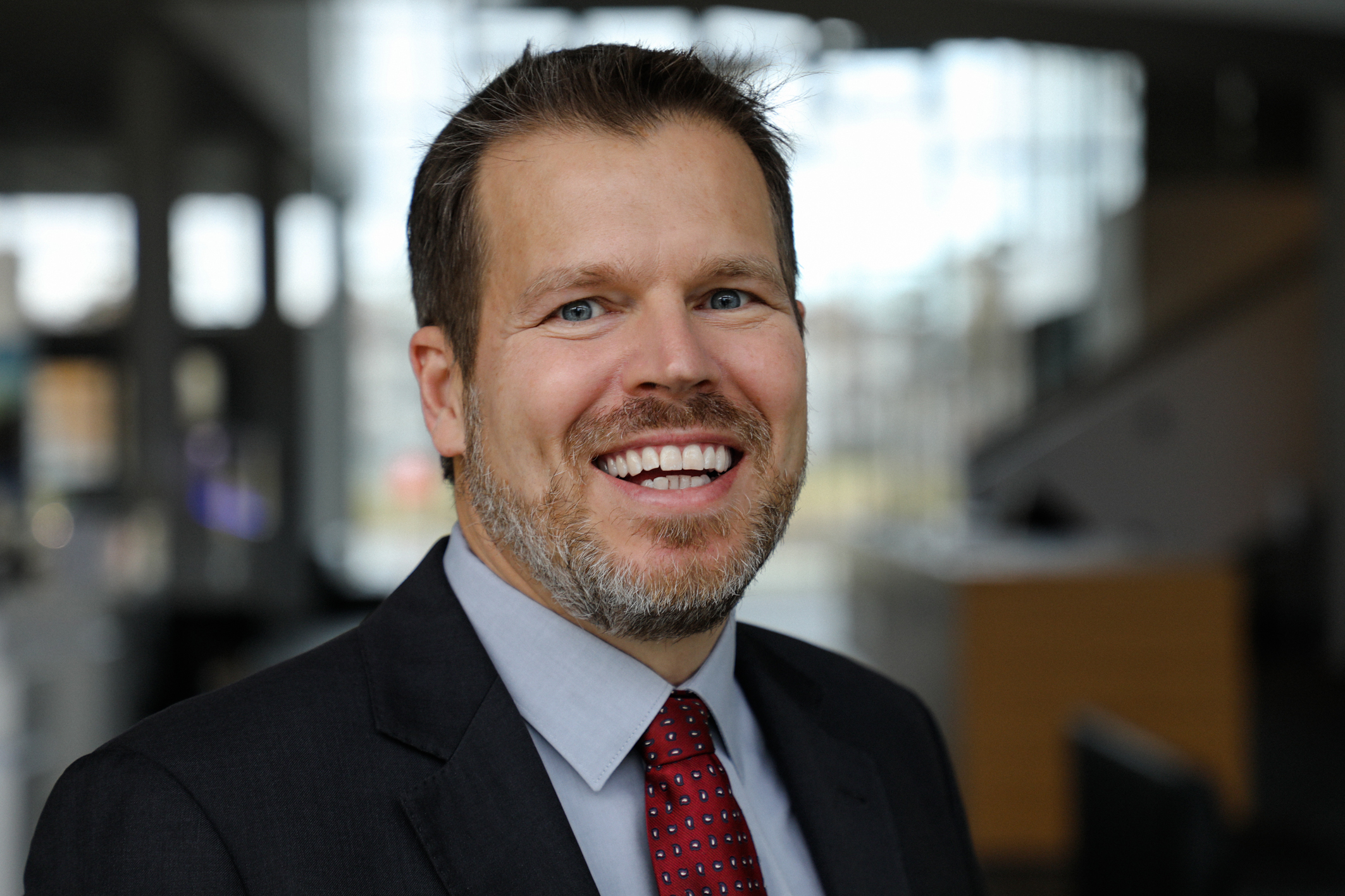 Mark Münzer is responsible for the introduction of WBG semiconductors SiC/GaN to the automotive market. Since his electrical engineering degree at the RWTH Aachen in 1997 he has been working at Eupec/Infineon in different positions always with the target to increase energy efficiency and power density of power semiconductor solutions.
---
Joseph Notaro, Vice President WW Automotive Strategy and Business Development, ON Semiconductor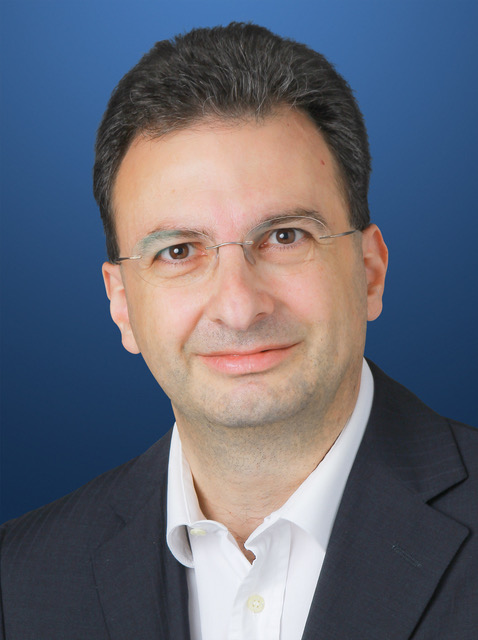 Joseph Notaro is an accomplished technology industry executive with more than 25 years of experience in the semiconductor market. He has successfully lead R&D, business / market development and worldwide sales organizations. Joseph has extensive international experience across the Americas, Asia Pacific and Europe. Currently, Joseph is the Vice President of WW Automotive Strategy and Business Development at ON Semiconductor. In this role, he leads the automotive strategic marketing group responsible for defining company strategy addressing the automotive end-market working closely with the Executive team and Business Units. He has participated in several acquisitions, supports the company's annual strategic planning process and is leading the Automotive OEM Business Development teams.
---
Danny Shapiro, Senior Director of Automotive, NVIDIA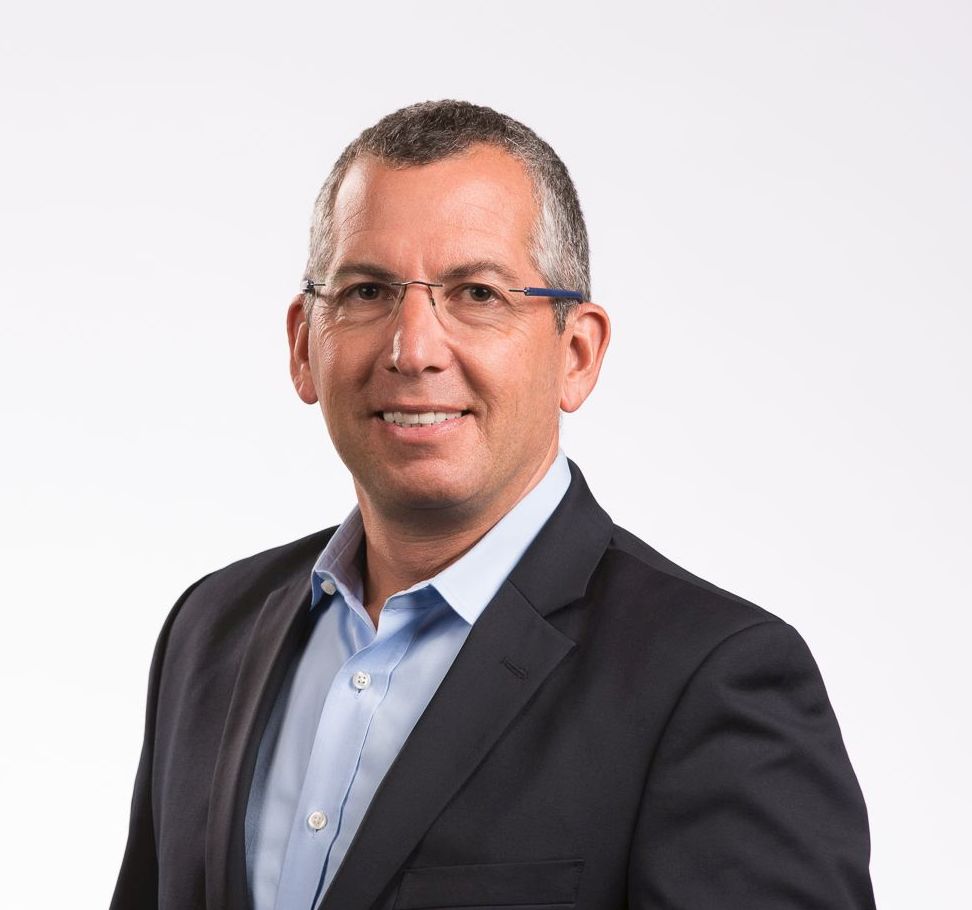 Danny Shapiro is senior director of Automotive at NVIDIA, focusing on artificial intelligence (AI) solutions for self-driving cars, trucks and shuttles. The NVIDIA automotive team is engaged with hundreds of car and truck makers, tier 1 suppliers, HD mapping companies, sensor companies and startup companies that are all using the company's NVIDIA DRIVE platform for autonomous vehicle development and deployment. Shapiro has served on the advisory boards of the Los Angeles Auto Show, the Connected Car Council and the NVIDIA Foundation, which focuses on computational solutions for cancer research. He holds a Bachelor of Science in electrical engineering and computer science from Princeton University and an MBA from the Haas School of Business at UC Berkeley.
---
Willard Tu, Senior Director, Xilinx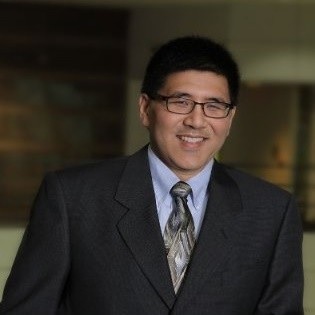 Willard Tu is a senior director at Xilinx, where he leads global business development, product planning, and marketing strategies for the company's automotive business. Tu has spent over two decades at the axis of the semiconductor, automotive and computing industries. He was previously at Arm, where he evangelized CPU IP and developed ecosystems to support Arm's growth in automotive. At NEC Electronics, (now Renesas), Tu led the North American Automotive sales and marketing teams, growing sales to over $150 million. Tu holds a BS degree in Electrical Engineering from the University of Michigan and an MBA from the University of Phoenix.
---
Shelly Van Dyke, Vice President & Head of Strategy, Automotive Processing and Automotive Segment at NXP Semiconductors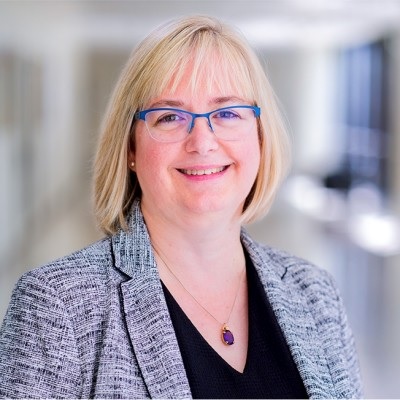 Shelly has over 25 years of experience in engineering, strategy and strategic finance for the semiconductor industry and the technology supply chain. Career highlights include the start-up of the NXP Oak Hill fab, Freescale's Initial Public Offerings, serving on the Board of the World Semiconductor Trade Statistics industry association, and the NXP-Freescale merger integration. She has a Bachelor's degree in Chemical Engineering from UT Austin, and a Master's in Business Administration from Regis University.
---
Ana Villamor, Technology & Market Analyst, Power Electronics & Compound Semiconductors at Yole Développement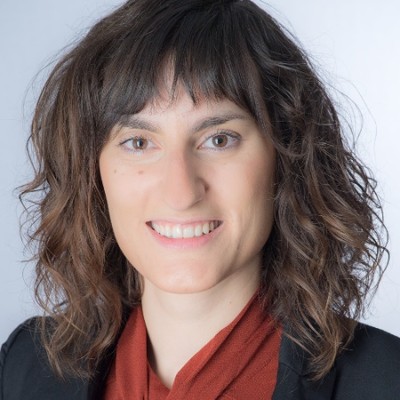 Dr. Ana Villamor is a Technology and Market Analyst for power electronics and compound semiconductors within the Power and Wireless division at Yole Développement (Yole). She participates in many custom studies and reports focused on emerging power electronics technologies, including device technology, and reliability analyses on MOSFETs, IGBTs, HEMTs, Power ICs, etc. She is also involved in various aspects of EV/HEV, and she has acquired in-depth knowledge of the power electronics industry. Dr. Villamor previously worked for ON Semiconductor as a Device Development Engineer, where she obtained her Ph.D. in a collaboration with CNM-IMB-CSIC. Moreover, she holds an Electronics Engineering degree and a master's degree in Micro and Nano Electronics from Universitat Autonoma de Barcelona (SP). Dr. Villamor has authored and co-authored several papers, as well as a patent.